Testimonials
Let's Hear What People Say
About Us!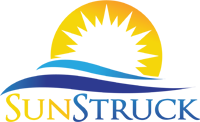 It's kind of a task to find the right agency but somehow while I was researching on Google I found one of their articles that enticed me to opt-in & so here's my testimonial to them
Ariana | For sunstruck.com.au | Australia
Mainly We have the Digital Marketing Services, which are superb and excellent reply time. 24/7 available for updates and cooperative. We found reliable, efficient and recommend for best services.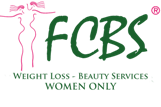 Mr. Hassan | IT Manager | fcbsdubai.ae | Dubai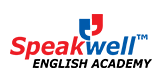 Mr. Aslam Moosa | Co-Founder | Speakwell.co.in | India
Very young and energetic team. Highly motivated and knowledgeable guys.
It has been extremely smooth working with the entire team. They are very professional and solve all the queries on time. Everything is perfect. Well coordinated team who gives results exceeding our expectations.

Amee Shah | Senior Manager | Sunita Hospitals | India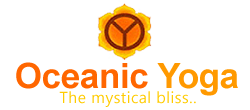 Vinod Vitkar | Business Head | oceanicyoga.com | India & Thailand
Ally Digital Media is without a doubt a truly courteous, friendly and professional organization that inspires confidence while delivering real value for money. They have provided us with an excellent service which is tailored to our needs while proving themselves to be reliable, flexible and dependable at all times. They offer an outstanding level of service which is non-comparable and we would recommend them to anyone who is looking to reach their audience quickly and efficiently. They possess incredible skills in writing, SEO, and online marketing. We have also referred several of our own clients to him. We would highly recommend their expertise and commitment to our business as within no time we have managed to acquire excellent results and a marked increase in organic traffic and leads to our site
They just grew my traffic by 400% in 6 months and revenue by 120%. I have to stop their services after 6 months as I wasn't able to cater the high demand.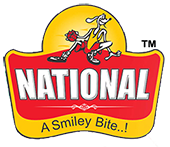 Dhaval Chedda | Business Head | National Chikki | India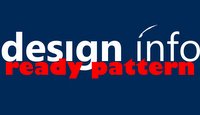 Arpan | Business Head | Design Info | India
We have been using Ally Digital Media's services for a while now and we would thoroughly recommend the services of Ally Digital Media to our friends, colleagues and anyone else who expects reliability, professionalism, and tangible results. Initially, we had some real issues and were having a hard time figuring out how effective our website can work for us behind the scenes. We contracted with Ally Digital Media to assist with our SEO and within no time, we started yielding immediate and superlative results. Furthermore, we need to single out Abhishek Shah, their operations head, as he patiently worked with us to understand their recommendations and how to implement them. I would recommend working with Abhishek wholeheartedly. No actually, we insist you work with Abhishek if you want to see your revenues grow manifold and stand out amongst your competitors
We at shopveda.com are very happy with ally digital's team of young talented engineers, they have done full justice in uplifting the portals presence to the right audiences. We now have more organic hits that is driving our brand to a new levels. All the best

Deepan Desai | Founder | Shop Veda | India