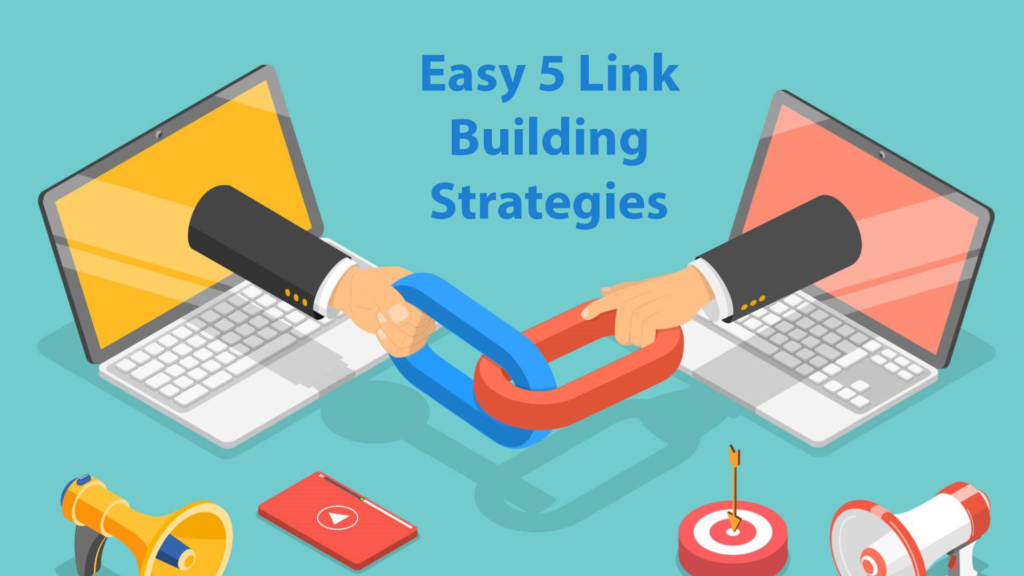 Guide to Link Building
Link Building and Search Engines
Link building and link building strategies have long been one of the cornerstones of any good SEO strategy and link building for SEO. Links were one of the first off-page factors that search engines harnessed in their search for relevant content for searchers.
Even today, links along with a great content building strategy are the cornerstone of website SEO efforts.
There are a few things however that you need to be aware of when considering link building and creating your link building campaign.
Link Value
All links are not the same. The quality of the link in combination with how relevant they are to your niche or industry is the key of a value link. A link from a website such as CNN is also going to be of more value than a guest post link from a website unrelated to your web pages.
High-quality links are classed as links from quality websites with a high domain authority ranking from websites that are reputable within your niche or line of business.
It used to be that sites used nofollow links on both comment boxes and advertising related links in a piece of content. Some even went as far as categorising all nofollow links to all outbound links as it might have been perceived as being part of a link building scheme.
Google has changed its approach to this in that it will now take some notice of a nofolow link for search engine rankings purposes.
Links In Anchor Text
Anchor text is the blue clickable text that you might find on a blog post. The words that are used in anchor text are used by the search engine in determining what the content of the site is linking to.
The problem is that they can be overused and spammed so that need to be used in the correct way in telling people what they are about to click to is about.
Keep the text concise with relevant words and terms and stick to the highlighted underlined blue text, everyone is used to that.
Backlinks
Sometimes referred to as inbound links, these are the links pointing back to your site from other websites. The number of links can matter but not as much as the quality links that you have to point back to your website or web page.
The quality links in your link profile far outweigh the number of links you have. The links to your site need to be coming from quality high domain websites. Any link building strategy needs to have this as a pillar when carrying out link building.
When building backlinks stick to white hat techniques and avoid spamming, paid links, and link exchanges as these are classed as black hat techniques.
Having discussed aspects of link building strategies let's go on to look at the top five link building tactics you can easily employ today.
1.Resource Link Building Strategies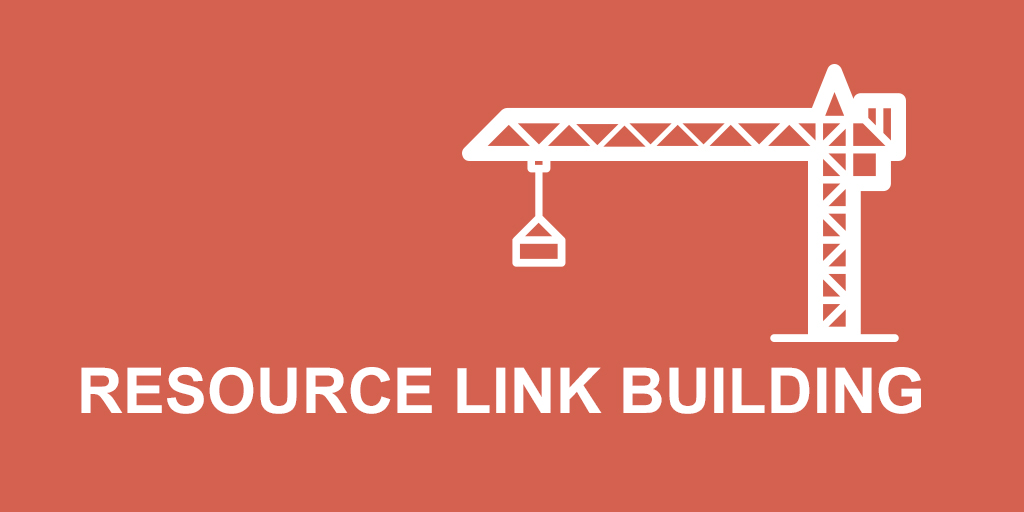 One of the simple ways to get started with link building is through resource link building. This is where you build backlinks from pages that have a list of links to external websites also called a resource page.
This works because when your link is added to a resource page, having your link present actually makes the page better. A resource page is made to link to stand out content on other websites.
So any resource that you might have that is a good fit for a resource page is a great and easy way to getting links as a link building tactic.
You can find these resource pages by using search strings on google search using terms such as
Keyword inurl: resources
Keyword intitle:links
Keyword' useful resources
Another cheeky way is to reverse engineer your competitor's resource page links or you can look for broken links. You can get quite a number of links using this method.
2.Broken Link Building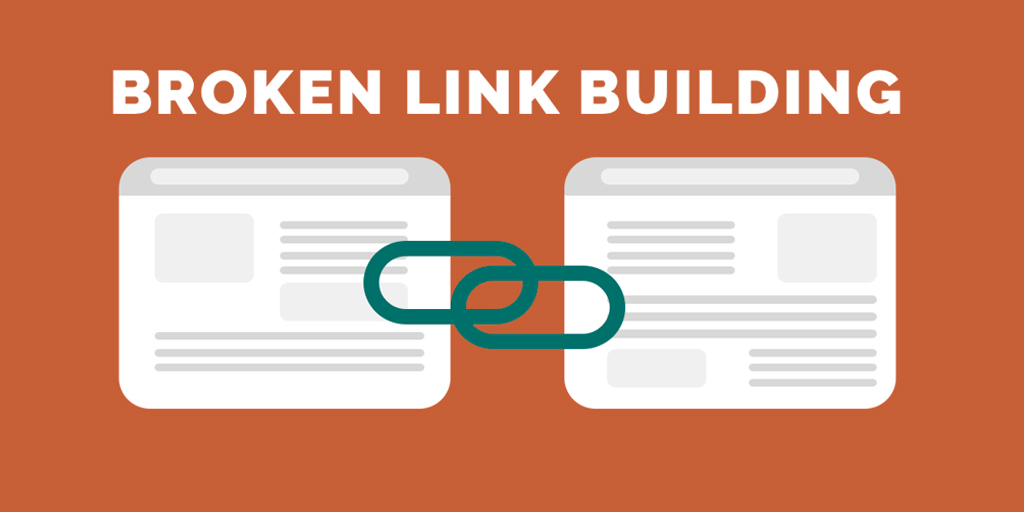 Broken link building is about finding quality websites or web pages that have external dead links. If you can find broken links that are pointing to 404 pages you then present an alternative piece of content to take its place.
This proven tactic is really worth incorporating into your link building strategies and can be achieved in three easy steps:
find broken links to relevant web pages in your niche
create or find content that is worth linking to
outreach to the webmaster to persuade them to replace the dead link on the webpage with yours.
As a link building strategy broken link building can help in SEO link building and building up referring domains to your website for a number of reasons.
You are building links on web pages where the referring domain is of high quality.
You are building links with links pointing to relevant content.
You are getting pages once pointing to your competitor that will only improve your own authority.
Broken link building can be a great way to build links pointing back to your site by taking advantage of leveraging the pages that your competitors may have removed.
3.Guest Blogging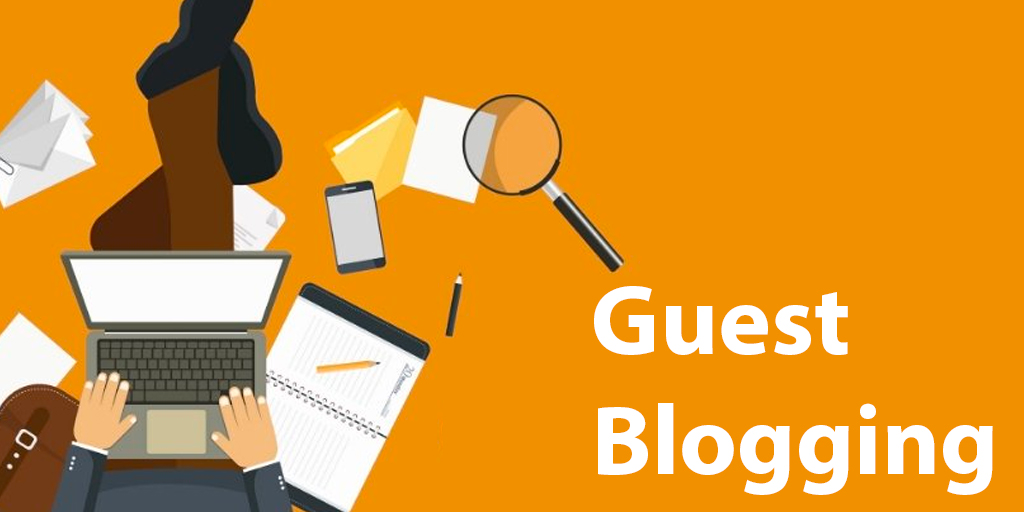 There is a knack for using a guest post to earn a link back to your site. It is not about making a list of all the relevant sites and pitching to them.
To earn quality links you need to be selective about where you pitch too. Find relevant authoritative sites of a reasonable high domain authority to pitch too – don't just use a scattergun approach.
To get a link through a guest post start by researching the performance of the sites, check out its social media presence where it is in the search results.
Then make sure any guest blog piece of content you write is top-notch.
Make sure there is a link in the author bio and not just in the piece of content and ensure you are really targeting the target audience.
4.Link Reclamation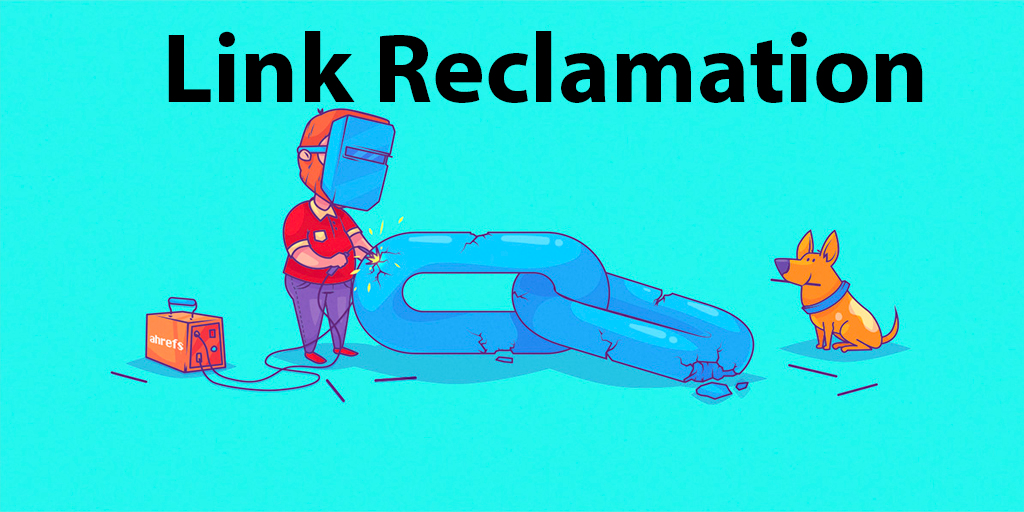 We spend a lot of effort building links, developing our link building strategy and honing or link building techniques. We can spend hours crafting high-quality links in our link building efforts only for them to disappear. We lose backlinks naturally all the time and one of the easiest ways is to reclaim lost links – link reclamation.
You need to discover why the link was removed in the first place to make sure your approach to reclaiming it is correct.
There could be a number of reasons why a link was removed.
5.Skyscraper Technique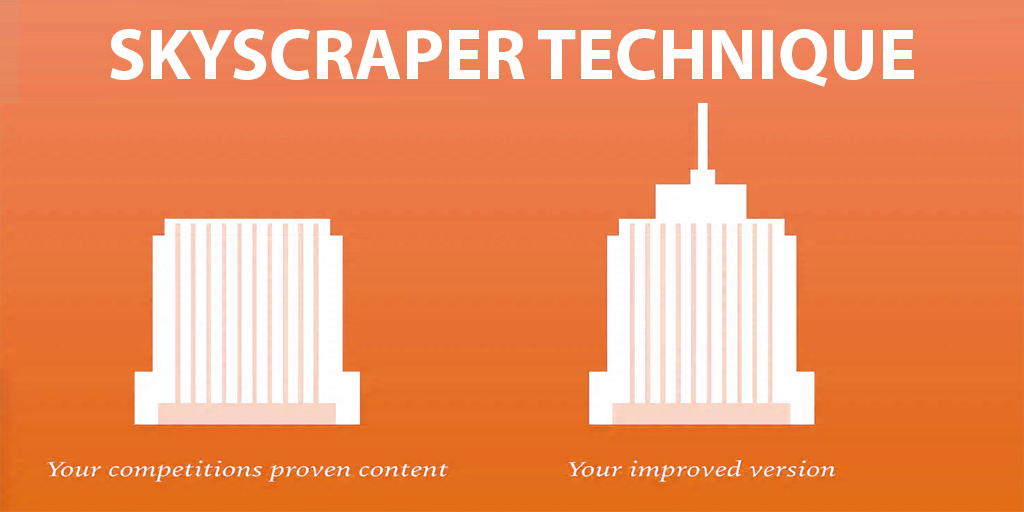 Our final choice of easy link building strategies is by no means easy but can render great results.
Go to google search and see who are the top-ranking web pages in your niche. Through keyword research discover what keywords that they are using and how good their link equity is. Identify the main headers that are common to all the top search results this help us to get the best link building strategies output.
You then create content that is far superior in both length and quality with a view to outrank your competitors.
You can then reach out to those linking to your competitor's page and convince them your new post is of better quality and worth a link back to.
FAQs
What is the best link building strategy?
One of the best link building strategies is guest blogging. It works because it is about creating quality content.
How Can I Improve My Link Building?
The one sound way is to increase the number of high-quality sites that are linking to you.
Is Link Building Hard?
No, it's not hard it just takes time and effort to get the right link building.
How Many Backlinks A Day Is Safe?
Generally, it is recommended about 40 to 50 is the optimum amount of link building.