Everybody loves to be at the top of the SERPs, but it's not always the best place to be. In fact, the top spot can often be your biggest headache. Many companies get to the top and then forget to maintain the position or at least invest enough to protect their position. Organic traffic and ranking drops can be a mystery, but it doesn't have to be a nightmare.
Working with SEOs for a decade, we have seen a lot of clients with organic traffic and ranking drops issues. Organic traffic is the lifeblood of most businesses, and when there is a sudden drop in traffic, panic sets in. Though not every case is so straightforward; we have compiled a list of some of the most common causes behind organic traffic and ranking drops and how to fix them.
Google Algorithm Updates or Changes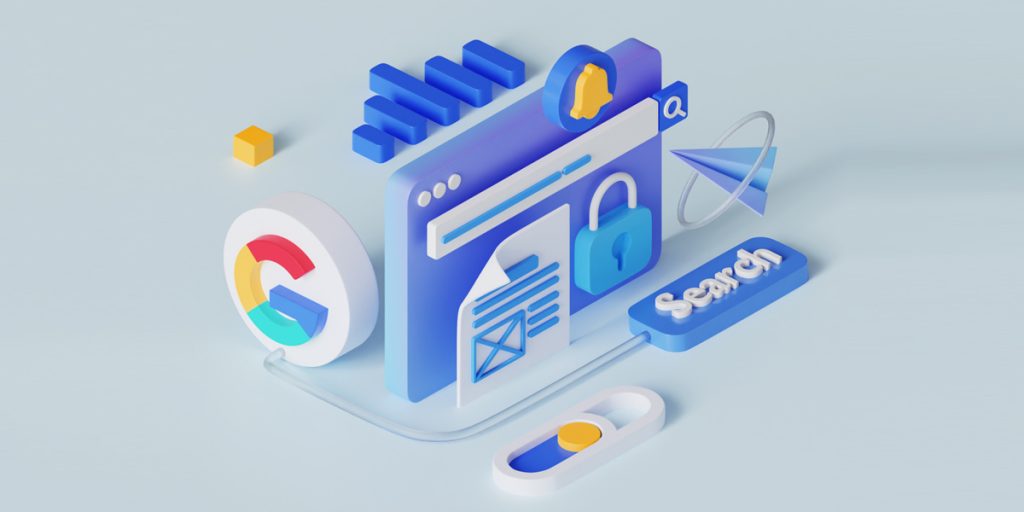 Do you know Google changes its algorithm upto 600 times a year. There are a lot of factors that go into Google's algorithm, and any change or update can lead to fluctuations in organic traffic and ranking like the Hummingbird or Panda updates. Google is constantly tweaking its algorithms to improve search results and the user experience, and these changes can sometimes have a negative impact on websites that don't keep up with the latest SEO best practices.
For example, if Google were to roll out a new update that favored websites with a lot of backlinks, then a website that didn't have many backlinks would likely see a drop in traffic and ranking. Similarly, if there were a change that favored websites with fresh, original content, then a website with outdated content would likely see a drop in traffic and ranking.
You can keep track of algorithm updates through MOZ, Searchengineland, SearchEngineJournal, or SearchengineRoundtable. Check these resources to understand the nature of algorithmic changes like Google penalties, what to do about those penalties, and why they make those changes.
Loss of Valuable Backlinks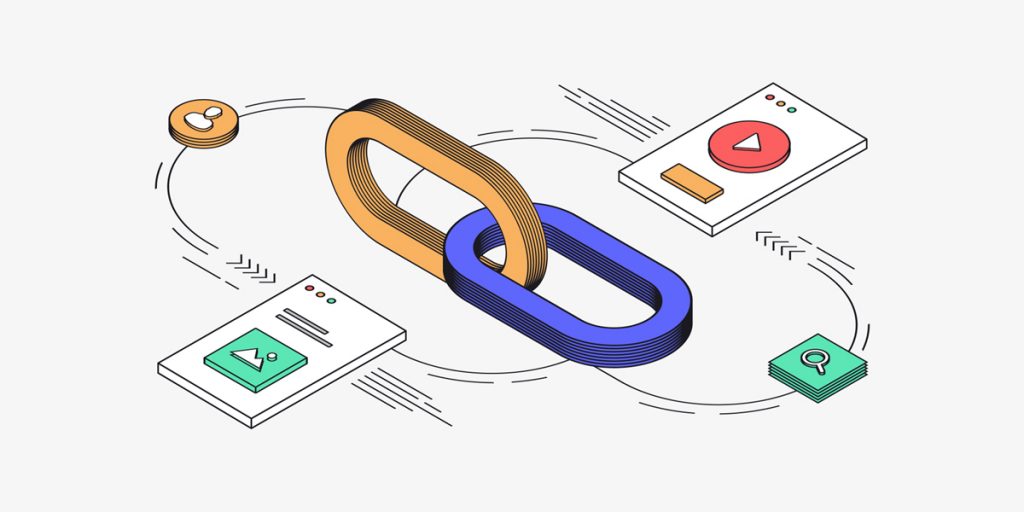 Losing backlinks can lead to a drop in organic traffic and a decrease in your search engine rankings. Backlinks are one of the key ranking factors for search engines. When a website loses backlinks, it loses some of its authority and relevance, which can lead to a drop in rankings and organic traffic because the website is less likely to show up in search results. Using Majestic or Ahrefs tools, try to gauge the website for the links lost over the past 90 days. You will be able to see which backlinks were lost and when they were removed using these tools.
Also try to look for answers to following questions:
Is this a site-wide link drop
Are the link drop specific to any pages
Any link declines in the external pages that provide inbound links.
Are there pages on your website with dropped links that lead to lower-ranked pages?
As next steps, check each link individually and then decide whether to remove, replace, or retain them.
If some links are no natural links and are removed intentionally and you feel it could be penalized by Google then it's a good strategy to let these links go.
You can get in touch with the site owner who removed the backlinks by sending a sympathetic email and explain all the issues with your website rankings and there may be a chance they can help you to recover the link..
If the links are replaced links to a different source s source then they can be linked back to a new source.
Any Technical Changes to a Website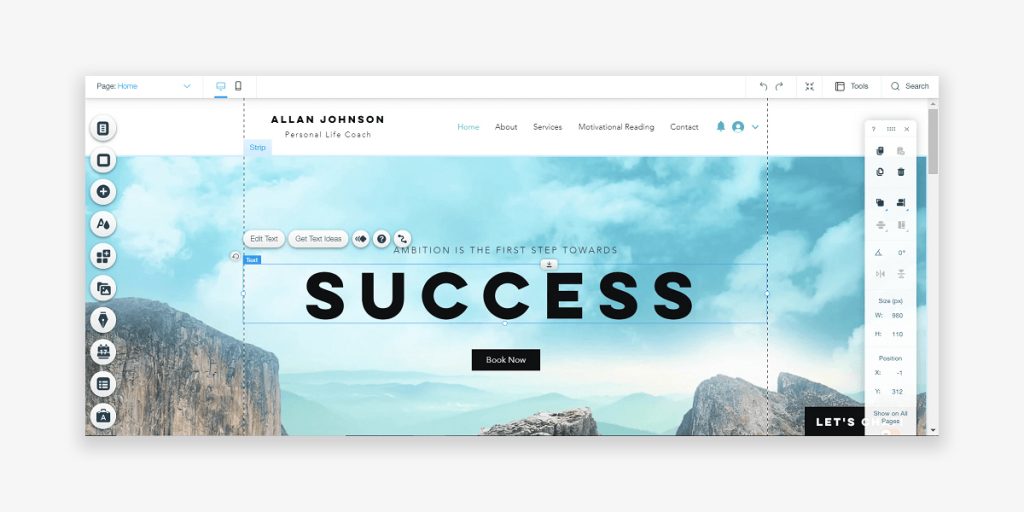 If you're running a website, it's important to keep an eye on your traffic and ranking. Sometimes, small changes to your website can lead to big changes in your traffic and ranking. For example, if you make a technical change to your website that results in it being inaccessible to search engines, your ranking will likely drop. Similarly, if you make a change that makes your website more difficult for users to navigate, you may see a drop in traffic.
Crawl errors like broken pages, server errors, redirect errors, indexation issues such as noindex tags or directives to be accidentally implemented on (the wrong) pages, using robots.txt rules to block entire sections of your website and having your website down or unavailable for a few hours or days can lead to a huge decline in traffic and organic rankings.
Here are a few things you can do:
Check your website's loading speed and make sure that it's up to par. If it's not, try optimizing your site's code and images to improve its performance. You can also run your site through a tool like Google's PageSpeed Insights to get more specific recommendations.
Compare the paths that DeepCrawl has dropped to the robots.txt report and the no index report.
Check your site for any broken links or other errors that could be causing visitors to leave. Use a tool like Google's Search Console to scan your site for issues and fix them as needed.
Changes in the Tracking Code or Analytics Plug-ins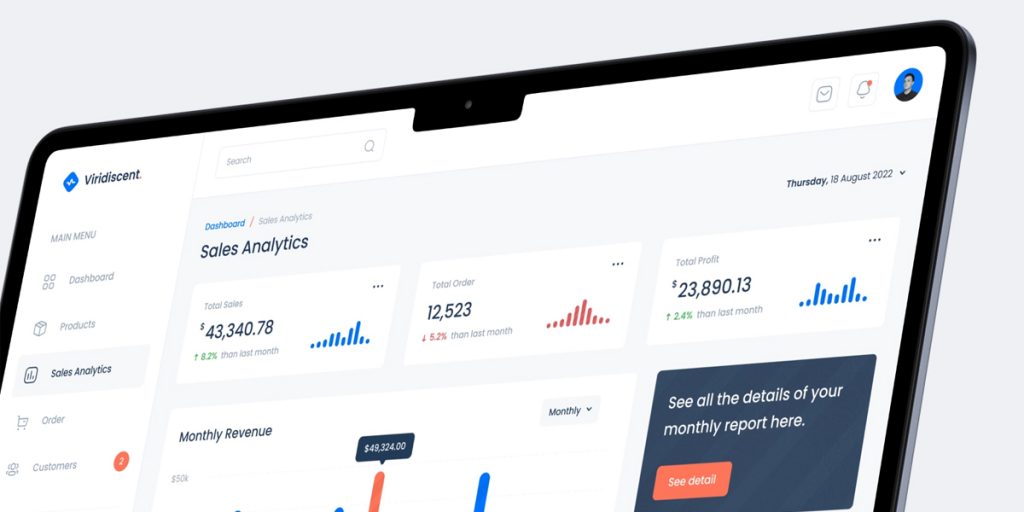 Organic traffic and ranking drops can often be traced back to changes in a website's tracking code. This is because the tracking code is used to track and measure the performance of a website. These changes can lead to inaccurate data being collected, which in turn can lead to incorrect conclusions being drawn about your website's performance. Depending on the technical changes made to your site or the release of an updated version, this may occur. In order to avoid this, it is important to make sure that any changes that are made to the website are carefully planned and tested before they are implemented.
To make sure that tracking code is working properly, install the Google Analytics tracking code properly. Login to the Google Analytics account and head over to the tracking code section – click on admin – tracking info- tracking code. And this will help you check the status of your tracking code. You can visit the Google Analytics help page if you are facing any difficulty installing the code.
The Quality of Your Content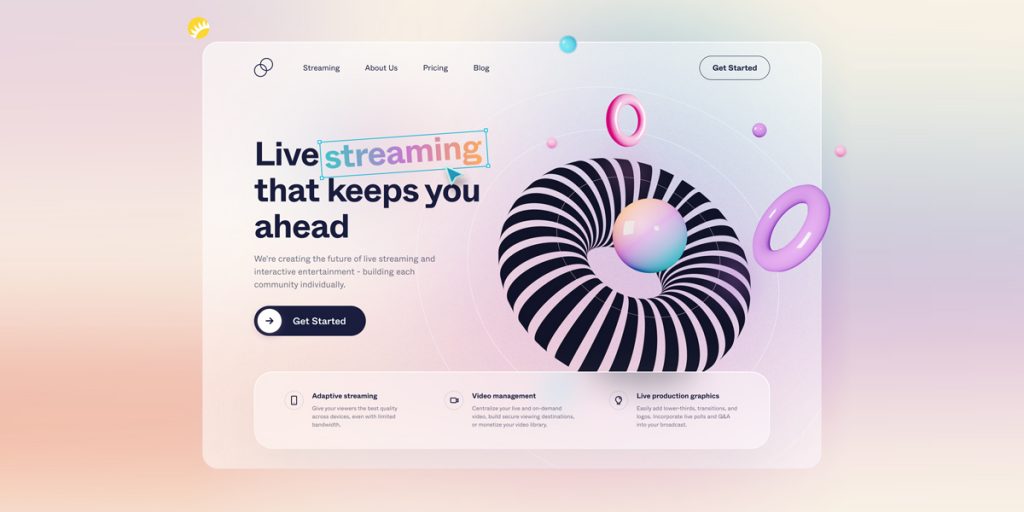 It's no secret that the quality of your content is one of the most important factors in determining your website's success. After all, it's the content that visitors will engage with when they come to your site. If your content is poor, they're likely to leave quickly and never come back. If you remember, the whole purpose of Google Panda algorithm was to avert low-quality websites from showing up in organic search results on Google
and reward high-quality websites. And this rule affected almost 11-12% of search results.
This is why a drop in organic traffic and ranking can be such a problem. It's a clear sign that your content is no longer up to par. Visitors are no longer finding your site through search engines, and you're losing out on potential leads and customers.
To fix this, you need to take a close look at your content and make sure that it's of the highest quality. This means creating new, original, and engaging content that will appeal to your target audience. Use high-quality images in your content. Don't overuse keywords to maintain the content's quality. Using a tool called Google Penguin, Google filters out sites that use black hat link building strategies. It might take some time and effort, but it's essential if you want to get your website back on track.
Broken Redirects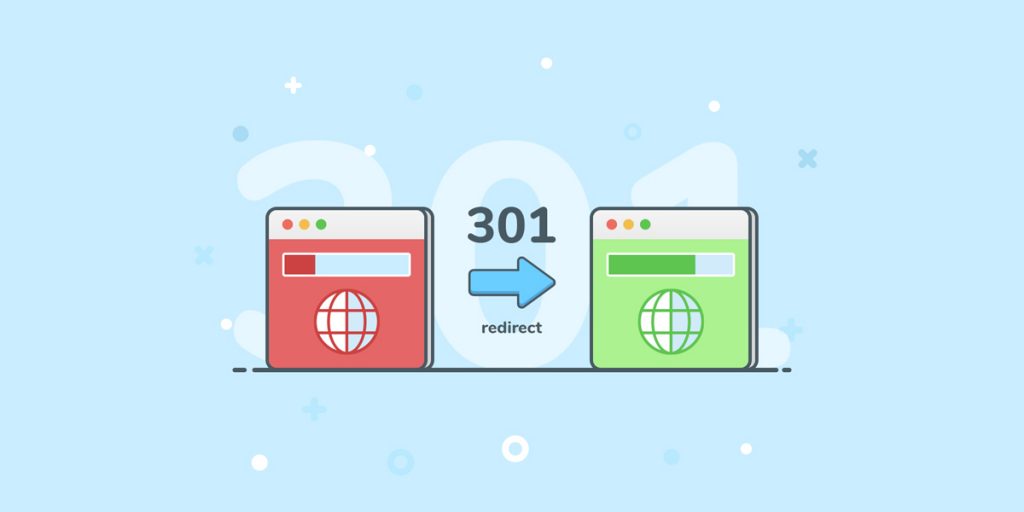 Broken redirects can prevent search engines from being able to properly crawl and index a website. In addition, broken redirects can also cause users to be redirected to error pages, which can hurt the user experience and cause people to leave a website. Make sure you have a 301 redirect plan in place.
A 301 redirect is a permanent redirect from one URL to another. When a browser makes a request for a URL that has been redirected, the browser will automatically send a request for the new URL. This will signal to search engines that you had an old website which has been moved to a new domain, and now you want to send all of your old website's visitors to the new website. In addition to updating your 301 redirect, you should update your canonical tags, sitemaps, and links as well. This will make sure that you don't get penalized and that your organic traffic and rankings are also not jeopardized.
Natural Changes in Search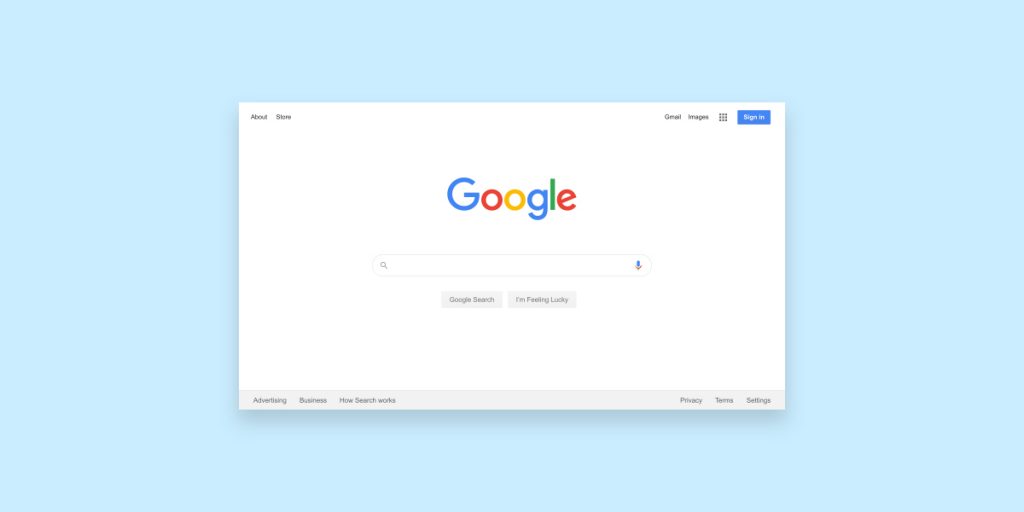 As the world around us changes, so too does the way we search for information. With the shift to mobile devices and the rise of voice search, the way users input queries is changing. And as a result, the way Google ranks websites is also changing.
This can be a problem for businesses that rely on organic traffic from Google searches. As the algorithms change, their website may suddenly drop in the rankings, leading to a decrease in traffic. For example, if there is a sudden increase in the specific keyword related to a particular blog, Google will try to focus on those newer results containing that particular keyword, and if your blog hasn't focused much on it, your website will be pushed down.
To stay ahead of the curve, it's important to stay up-to-date on the latest search trends and ensure that your website is optimized for the new way users are searching. Using Google Trends, you can determine if any changes could explain those disparities.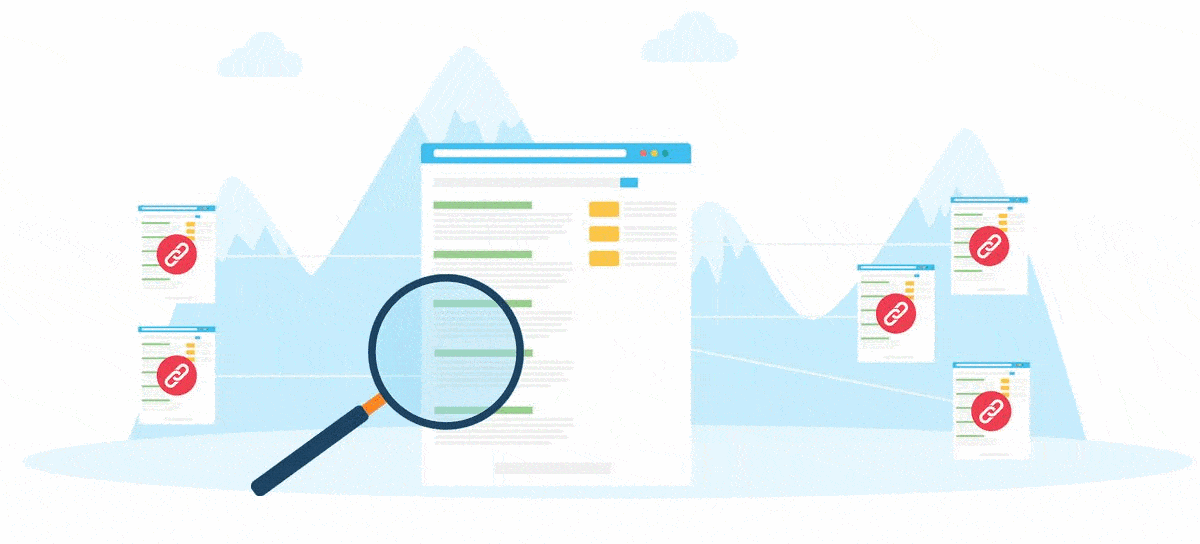 The Bottom Line
SEO is a long and ever-changing game. As we have seen, it's not hard to lose all the campaigns you've worked so hard on, as well as all your rankings. If you're running low on organic traffic, you can use the following checklist to help you figure out what's going on with your website, whether it's a drop in traffic from your campaigns or from a major algorithm update.
We hope this checklist was helpful in determining what may have caused the drop in organic traffic to your website. If you did find the culprit, visit Ally Digital Media and learn more on how we can help you rank your website on top of serps.
FAQS About Organic Traffic and Ranking Drops
What is organic traffic?
Organic traffic generally refers to traffic that comes to your website through search engines, as opposed to traffic that comes through other channels, such as social media or paid advertising.
How do you measure organic traffic?
Track the amount of organic search traffic that comes to your website through tools such as Google Search Console and Google Analytics. These tools will show you a detailed history of the number of visitors who came to your site from search engines.
Why has my website ranking dropped?
The changes in your website ranking drops can be due to a change in the algorithm used by the search engine, or it could be that your website is no longer as relevant to the keywords you are targeting as it once was. There could also be new competition in the market that is outranking you.
How do keywords increase traffic?
Keywords increase the visibility of the site in search engine results pages when you optimize the site for certain keywords or phrases, this increases the click-through rate; hence the traffic to your website.
How can I increase my organic traffic conversion rate?
There are a number of ways you can increase your organic traffic conversion rate. One way is to make sure that your website content is relevant and keyword rich, that your website design is user-friendly and easy to navigate, create compelling and targeted content that speaks to your target audience, share your content on social media platforms, and make sure to include links back to your website.